WHAT WE CHOOSE TO WEAR REFLECTS A SMALL PART WITHIN US THAT WANTS TO BE SHARED WITH THOSE AROUND US
we believe in jewelry that respects our MOTHER EARTH and the wearer.
this CONCEPT is woven through every stage from material source to manufacturing to packaging and distribution.
our highest standard of QUALITY is built into the product for long-lasting wearability with your eco-conscious lifestyle in mind.
we are motivated by our desire to SUPPORT ONE ANOTHER and the one WORLD in which we live.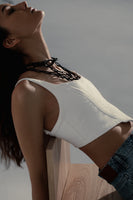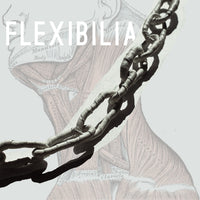 Like the human body, these dynamic pieces flex, twist, adjust & influence.
For a deeper connection to your inner self, the FLEXIBILIA line invites you to engage with & alter leather-wrapped wire to suit YOU. Jewlery has an intimate relationship with the body beyond the visible surface. So why not adapt jewelry to your fluid individuality & to how you FEEL?
Gold is good but these chains of leather will undeniably be the softest & lightest industrial-size chains you have ever worn. Comfort guaranteed.
This clever collection epitomizes reinvention & functional art that is also enticingly sophisticated. The ability to manipulate jewelry is a next level experience for communication. We are flexible, ever-changing & thrive on the edge of creativity.
shop collection